Every company has a Twitter now. It's just a standard business procedure. Being on Twitter isn't enough, though. There's a right and wrong way to operate your corporate Twitter account. Too many companies use it just to spew links to boring press releases with little to no response from the users.
Here are 10 tips for making your corporate Twitter interesting and engaging to customers.


1. Interact!
Remember that Twitter is a two-way conversation. Talk to your followers. Let them know that you notice and appreciate their support. Publicly tweet replies to your readers' important questions. Be careful with this, though, as you could end up just looking flat. Sometimes it's better to message directly. In order to do this, you need to follow the person who asked the original question.
2. Share Your News
Don't forget the goal – advertising your products and services. Tell your followers about all the new things being done and products being sold at your company, give them first-hand news about any sales and special events, and post your hours of operation and holiday schedule. Your followers' responses will help you get an idea of how they feel about your company and help you with wise corporate decision-making in the future.
3. Be Selective
Maintain some decorum on Twitter. Some corporate accounts tend to follow everyone who mentions their company name. Bad idea. So bad, that it is actually close to spam. Follow only your friends and those who work in the same area. If your Twitter is worth attention, you'll build the following in the course of time.
4. Keep It Simple, Smarty
Learn to make the most out of every word in terms of content your followers can easily understand and relate to. It doesn't take many words or complicated grammar to say a great deal, and the simpler you make your tweets the clearer your information will be. This helps in many different applications. Consider your corporate Twitter good practice.
5. Experiment!
The frivolity and randomness of Twitter is not limited to individuals. If you think that someone may care about what you eat for lunch, then by all means, tweet it! There are also more serious if still trivial things you can talk about, like the things your company is working on and the places where your employees go for vacations. That way, you can drum up similarities between your company's workers and your followers. It makes your company more human.
6. Entertain!
Everybody loves a little humor. So, cracking a good joke can definitely do no harm. Inject some humor in your tweets and your followers will really respond to that. Just be picky about your jokes and don't try to regularly tell them at any cost – better no joke than a poor one.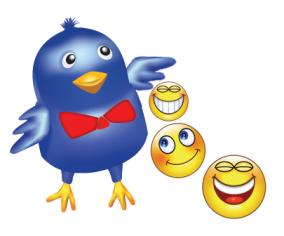 7. Be Generous
Contests and giveaways are a great way to generate followers. You can make a web page especially for them. People will compete for all kinds of prizes, whether they're simple souvenirs or something expensive like a home appliance. Tell visitors to twit about your business to be entered into the drawing. You'll be surprised at the results.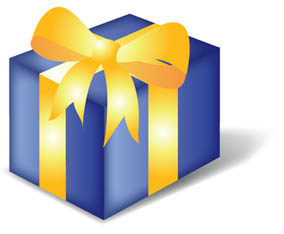 8. Integrate!
If you are going to use Twitter, it needs to be incorporated in you corporate Web strategy. Link your Twitter activity with your website and accounts in other social networks.
9. Get a Good Client
If you are serious about Twitter (and you must be if you want to be a success), you need a good desktop or mobile client – depending on whether you are going to use Twitter from your workplace or on the road. The most popular desktop client according to Twitstat.com is TweetDesk, the most popular mobile one is Twitter for iPhone.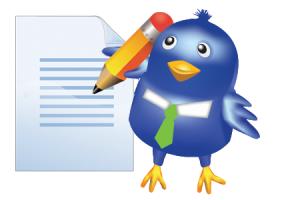 10. Take It Seriously
At a first glance Twitter looks like just a toy for geeks – with all those short messages, funny name and a birdie logo. But without serious attitude and planning your Twitter marketing can fail or worse, represent your company badly. So, you must find a place for it in your overall marketing strategy and use it responsibly. Don't start using Twitter just because everyone is doing it.
It's a Twitter world, and you need to get your corporate Twitter up and running. Put it on your agenda to sign up for Twitter as soon as possible and then subscribe to our Twitter @iconlover.com.